Thank you to everyone who has expressed interest in our celebration this coming Sunday, 3rd of February at Hart Acres Animal Haven!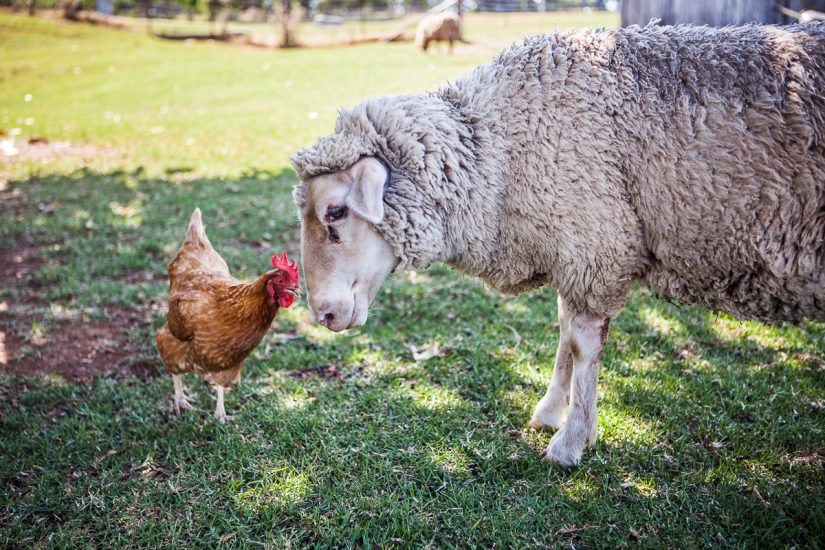 As many of you know, we will also be farewelling our beautiful Emma, who has been with us for almost two years (since the opening of our Bondi Junction studio). Emma has been such a joy to work with, and we will surely miss her bubbly energy in the studio, along with her passionate conversations about health, nutrition, activism, and of course, all the latest news on vegan food fare! We will also be welcoming our new receptionist, the beautiful Emily Atkinson, who some of you may have already met in the studio (keep an eye out on upcoming social media posts to learn more about Emily)!
We are excited to make a few special announcements for this coming Sunday!
In regards to CATERING, our wonderful friends from Sydney's new vegan meal service "SOY BOY DELIVERY" have been kind enough to be available onsite to provide a freshly cooked lunch for us.
There are three options to choose from:
1. Korean Bibimbap with mock meats and veggies (contains gluten)
2. Scrambled Tofu Buddha Bowl with veggies, sweet potato and chickpeas (gluten-free)
3. Mexican Fiesta with various style beans, rice and greens (gluten-free).
URGENT ACTION REQUIRED!
Please email us at alice@awakenlifenow.com to:
1. Confirm your attendance (and how many guests/partners/family members)
2. Confirm your meal of choice above for you and your guests (very important!)
In regards to payment, please have your $30.00 cash ready on the day, or pay at your next appointment in the studio. Alternatively, you can EFT to:
Awaken Life Wellness
BSB: 062 281
Account number: 1170 5311
Provide your NAME in the reference.
Program Schedule (subject to change)
11am – Arrival
11.30am – Formal Welcome, Introductions & Group Meditation facilitated by Catherine and Alice
11.45am – Meet the Animals! Hart Acres Tour with founder Neva Hartman
12.45pm – Lunch and Relax with the Animals
If time permits, we also have a fun postural workshop by Alice and Emma would love to present a Capoeira lesson!
Please wear comfortable clothing (e.g. active wear) with CLOSED shoes. Please bring sun protection and water! If you would like to bring extra snacks/treats to share, you are more than welcome. We will also have raffles on the day for some wonderful prizes!
Of course, any extra monetary donations to Hart Acres is always a beautiful gesture as the sanctuary is still suffering the blow from the drought since last year!
We are so excited to share in the festivities of the day with you and look forward to hearing from you soon!
Much love,
Alice, Emma and Emily
Awaken Life Chiropractic Team